TIG WELDING ROBOT WITH SEAM TRACKING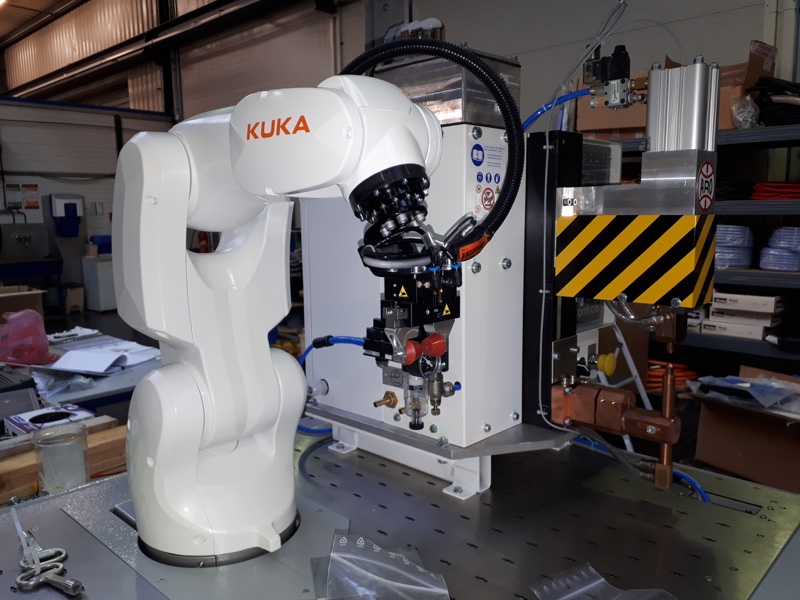 Mission:
TIG welding robot integration for aeronautic customer.
Characteristics :
Creation of a robotized TIG welding cell with two rotary part positioners. Integrated laser joint tracking near the welding electrode in order to perform trajectory corrections in real time and in autonomy.
The contributions of the RJ group :
Research for technological solutions, development of the automated process, test campaign on models and then aeronautical parts, qualification with aero type tests, process reliability, traceability of operations with reports (inherent to aeronautical standards). Integration of a technology for monitoring the weld seam with a laser process, embedded at the end of the TIG welding robot.
Market: Aeronautics, Metallurgy