AUTOMATIC PRESS BRAKE : SPECIAL MACHINE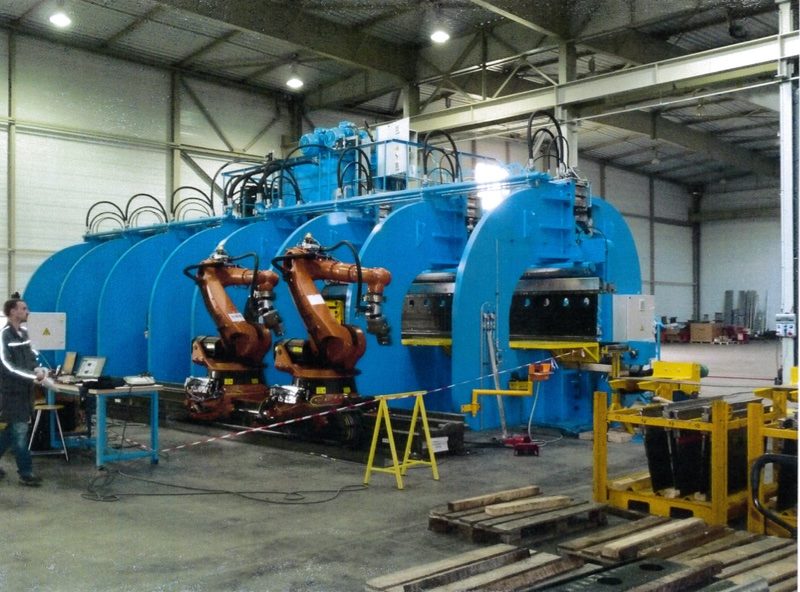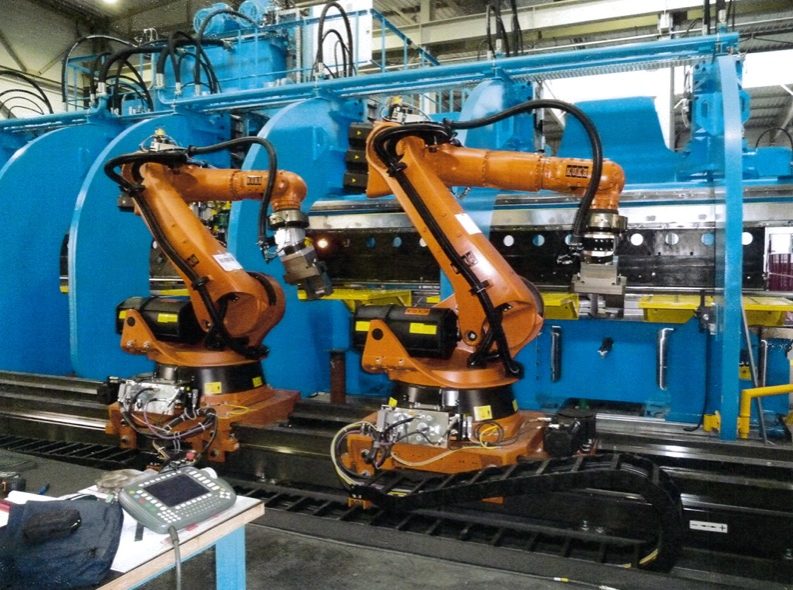 Mission:
Design and manufacture of an automatic folding press without apron for a manufacturer of public lighting masts (length 16 meters, weight 400 tons).
Characteristics :
Complete project management, studies, design of special machine, realization, assembly, tests, installation on site, training of the operators to the operation of the automatic press brake.
The RJ Group's contributions: Mastering the technical difficulties linked to the absence of a deck: compensation of deformation (accuracy issues: 0.05 mm over 16 metres), hydraulic numerical controls, productivity gains for the customer, improvement in quality and costs, improved safety, collaborative work, etc.
Market: Street Furniture